The services
The upper portico, with its comfortable armchairs and splendid view of the internal garden,
is the ideal place to sip a glass of wine accompanied by bruschetta and canapés.
For an even more relaxing stay you can be pampered with a really enjoyable massage in your
room or take part in a yoga lesson in Italian or English with a qualified teacher.
Breakfast
From 8:00 to 10:00
A delicious smell of home-made cakes welcomes you as soon as you enter the breakfast room.
The buffet is very abundant and offers various types of cake, salami and cheeses, fresh
fruit salad and a vast selection of seeds, yogurt and biological honeys, as well as omelettes
and scrambled eggs made while you wait. Taking breakfast in the cloister and enjoying its
tranquillity and beauty is the perfect way to start your day.
Reception
From 8:30 to 19:30
Check in from 14:00 to 18:00
Check out by 11:00
Minimum stay 2 nights
Aperitifs
From 17:30 to 19:30
Aperitifs can be served in both the lower and upper
portico and also in your room.
Dinner in the cloister
Once a week (from June to September) a culinary experience in the midst of the ingredients and flavours of the Ligurian tradition.
Please contact us for more information +39 0185491119 or GretaBotto@libero.it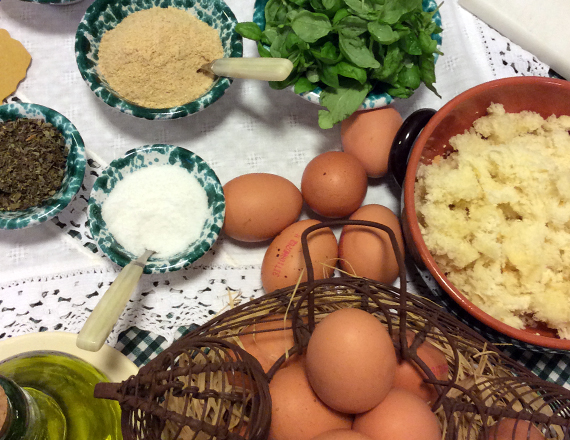 Ligurian Cooking class
(minimum 4 people) – Followed by either lunch or dinner to taste what you prepared. The service must be booked at least 36 hours in advance.
Special days
The Abbadia is the perfect venue for small and intimate special events.
Yoga courses
Lessons can take place in the early
morning or late afternoon.
Lessons are available in Italian and English.
The service must be booked at least 24 hours in advance.
Massages in your room
They are only possible in the honeymoon suite, suite and junior suite. The service must be booked at least 24 hours in advance.
Exclusive hire
Reserve the entire Abbadia for a private getaway with your family or friends.
Abbadia products
At the end of your holiday you will be able to buy
food products carefully selected by us.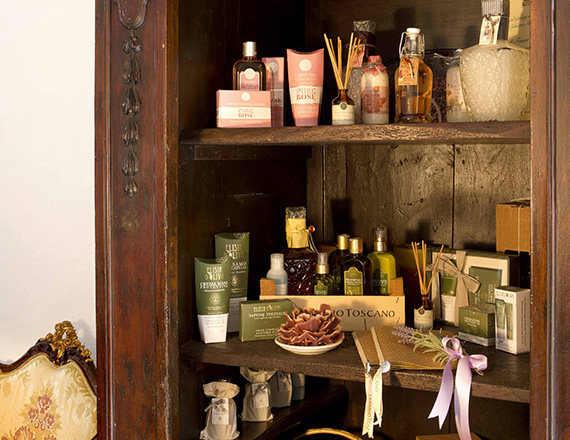 Body-care products
You can treat yourself to the body-care products you have
tried in your room to take home as a souvenir of your stay
or take some for your friends.